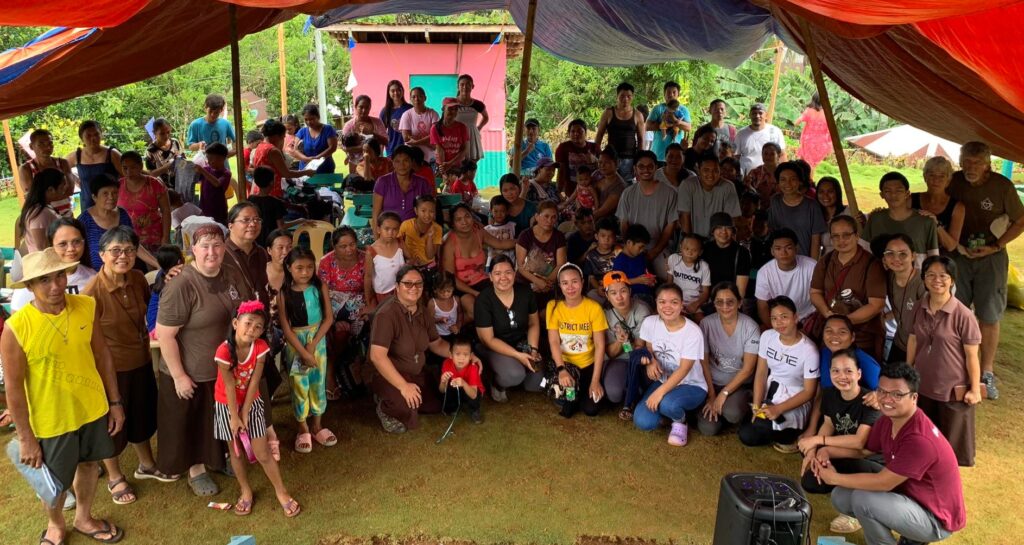 On Saturday, November 4th, the Oikos Mission went up in the mountains of Borongan City to a barrio called Canyupay to give lots of love, joy and much needed relief goods!!
We went to spend the day with the people of Canyupay, a barrio of about 80 households with lots of children!! With action songs, praising God, delicious food to eat (spaghetti and fried chicken), a lesson on proper toothbrushing and fluoride treatments for the children, it was a full day of fun and joy!! Each household recieved 5 kilos of rice and everyone received clothing too!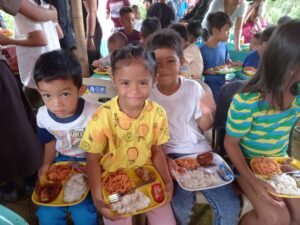 During our FUNdraiser in last August at St. Daniel the Prophet Parish in Wheaton, IL, hundreds of school supplies were generously given by all the attendees of the fun event. We were so happy that the school supplies arrived in Borongan in time to give many of them out to the students of Canyupay!! How happy the children were to receive crayons, scissors, rulers and paper!! We also gave them some stuffed toys and clothing for the babies.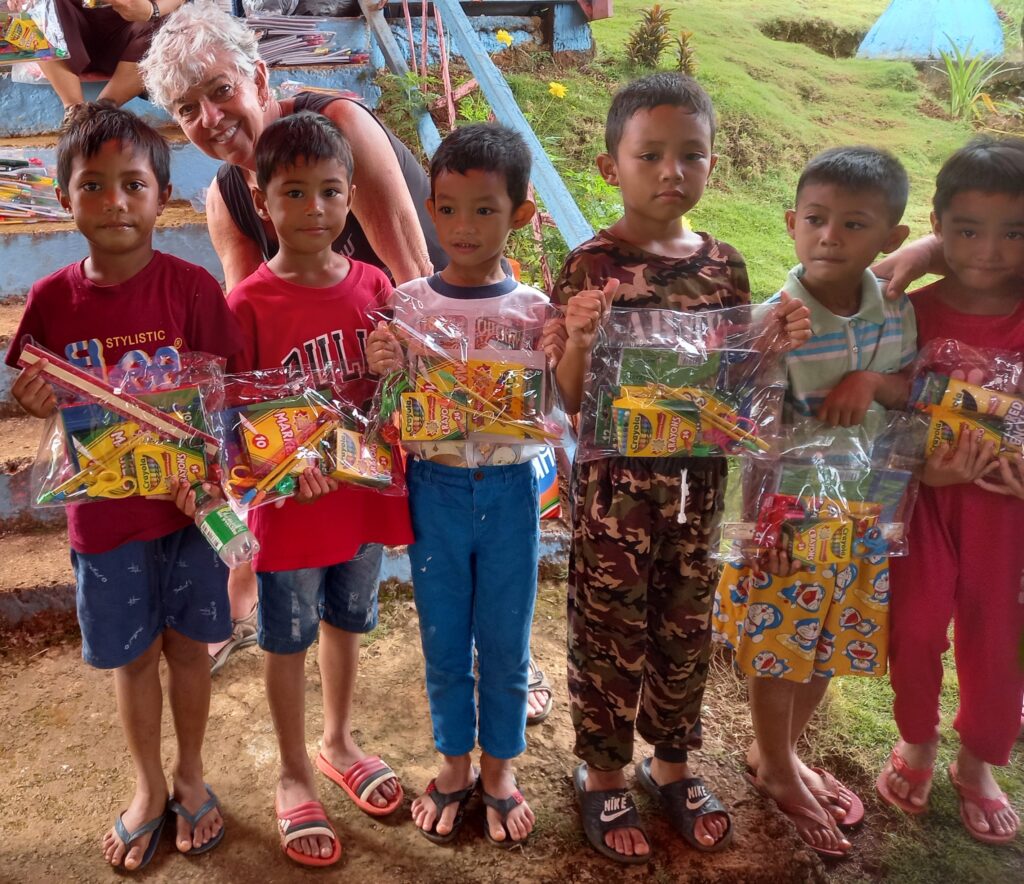 We praise God for His Providential love and care for all His beloved poor people, and for choosing us to be the conduits of that great love!! Thank you to all the benefactors of the Poor Household of God for your generosity, thoughtfulness and love!! It is appreciated more than you will ever know!!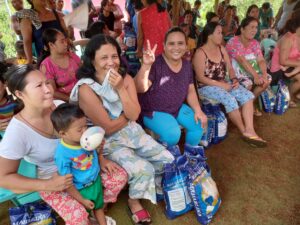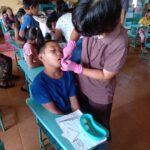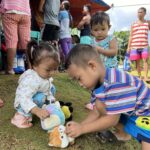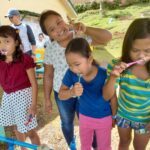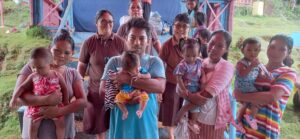 To God be the Glory!!!