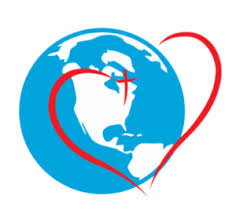 To all of our Poor Household of God Family and Welcomed Visitors,
Greetings and may the peace of God be with each of you and your families at this challenging time.
We in the Oikos Community are overwhelmed, as much of the world is, by the quick-spreading CO-VID19 n-corona virus and its effects on the human body.  The Philippines is just begin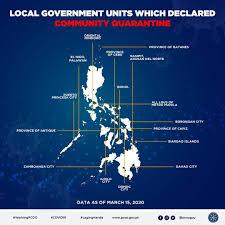 ning to experience multiple cases of the virus, especially in Manila, but it is making its way through our country and into our province, Eastern Samar.  Many cities in the Philippines have been placed on "community quarantine" for at least 14 days, meaning no going outside, no masses, no gatherings, and practicing social distancing.  This includes our city, Borongan.
As in many parts of the world, all non-essential businesses are closed.  For our poor, this is devastating because the work they do for the day is dinner for that night!   No work, no pay, no food!  There have been some good efforts to give out food packs to the poor in the villages, but the ones that are far-flung are really hard to get to.
Our mission has also been shut down for at least 14 days, our doors are locked and we are unable to help those in need like we are used to doing.  We realize the need for this action, to stop the spread of the virus, but our hearts are breaking for the poorest of the poor here, who lo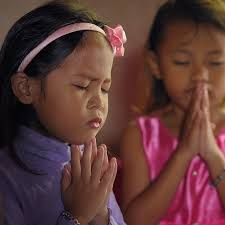 ng to work, but cannot right now.  As Maria says in The Sound Of Music, "When God closes a door, somehow He opens a window."  God has indeed opened a window for us!   The Oikos Mission is taking on a new mission: prayer!  As Religious Sisters, we pray several times each day, but now we have taken on this new mission of praying hourly for  a speedy end to this crisis, for our poor people, our Church, priests and bishop, for the brave front-liners, for our Oikos Family, our own families, for people all around the world suffering in one way or another due to this virus and for all of you, our benefactors.         We want you to know that all of you are in our prayers each hour of the day, and will continue to be until this crisis is over.
Please keep us in your prayers as well.  Together we will get through this and be stronger than ever because of it, for we truly believe: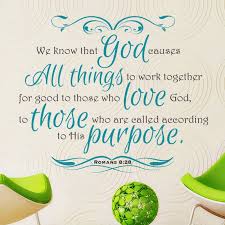 God will make miracles happen!
As soon as we can, we will have our mission up and running, giving medicines, dental care, food, clothing, formation, education to our poor people here in Eastern Samar.  Until then, we will be praying for our world, and for all of you.                                                                      God bless you!  Stay safe and healthy. The Oikos Sisters