The Oikos Sisters are building a community center in their Charity Village!!  The Charity Village is going to be filled with homes for the poor who have no home of their own…in fact, it already is!!  8 homes are already built AND occupied by grateful families, 2 homes are in the process of being built and all 20 houses are funded!!  This dream of the Oikos Sisters is becoming a reality right before their eyes and they can hardly contain their joy!!!
The Charity Village will not just be home to poor families, it will also contain a chapel, a medical clinic that will also house our dental clinic and Charity Pharmacy and (da da ta da…) a Community Center!!  The Community Center will be used for formations, days of recollection, education for children and continuing education for adults, art classes and will be available to be rented for parties and gatherings!!  Also this center will be a safe and sturdy haven during typhoons, not only for the residents of the Charity Village, but people living in surrounding villages as well.
So, here is the progression…
The land is donated by a Filipino Family now living in Florida and the Oikos Sisters begin their plans: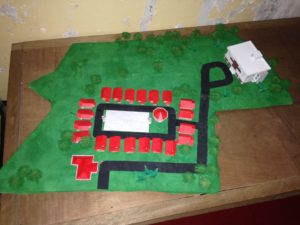 The building of the homes begins, and families move in: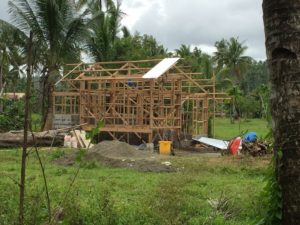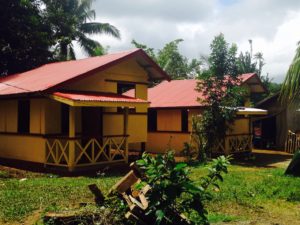 The road is "paved" for entrance to the village: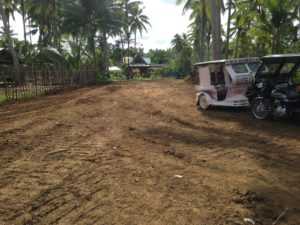 And now…. The Community Center is on its way to becoming a reality as well!!!  Here are the plans we have for the Community Center: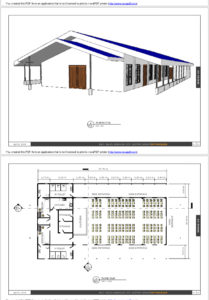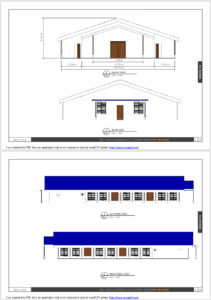 As you can see, it will be a large, sturdy building that will have endless possibilities for use!!  Your donation of Giving Tuesday will help to make this project a reality!!  On November 27th, please come to our Donate page and make a donation for this soon-to-come-true dream of the Oikos Sisters and of the community in Borongan, Eastern Samar!!  Thank You!!!