Greetings to all supporters of the Oikos Sisters and the Poor Household of God!!                                                      We have exciting news!!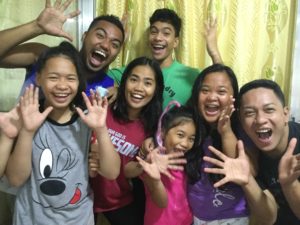 Our annual FUNdraiser will be held at                                                                              St. Petronille Parish Life Center                                                                                       420 Glenwood Ave. Glen Ellyn, IL                                      Friday, Oct. 8. 6-10pm
                                           But the fun begins well before that!!                                      This year we are having a HYBRID event that will be both virtual and in-person!!                                                  It all begins on October 1st at 9am.                                                          Simply click on the link below that will be active on October 1st at 9am                               to see all the items up for bidding and begin making your bids!!
*You do not need to be there on October 8th to be the winner!!  That means, wherever you happen to be on October 8th, you could make out BIG!!  The virtual event will continue from October 1st until the main event on the 8th.
And what makes that event so special???  Sr. Clarissa will be there!!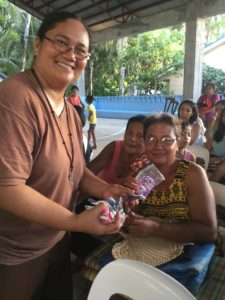 Sr. Clarissa will share with us updates from the past 2 years in the Oikos Mission.   You may remember that Sr. Clarissa couldn't come last year because of the pandemic.                                     Although we are still in the midst of the pandemic,                                 God has made a way for her to be here with us!!
We will hear about the pandemic in the Philippines, updates from Oikos Village and a new partnership with the Wheaton Franciscan Sisters for a new livelihood for the poor!
"Planting Seeds of Hope in God's Poor Household!"
So, join us online for an exciting auction!!!!
              And if you are able, please join us in-person on October 8th at St. Pet's!!                            We will be enjoying an American Adobo hot dinner (barbecue!!!)                                           And although there will be some changes from other years                                                            (mask wearing, contact tracing, boxed dinners)                                     it is sure to be as FUN a night as in the past!!!
We look forward to seeing you online!!
             And for you locals, we look forward to seeing you at St. Petronille's!                                      If you are able to come, please RSVP by October 1st:                                       at 630-858-3758 or PoorHouseholdofGod@yahoo.com.
                                                         Thank You Ever So Much!!!                                                             May the Good Lord Bless You!!!