Thank you for checking out our Giving Tuesday page on our website!!  We are dedicated to helping the Oikos Sisters do what they do for the poorest of the poor in the Philippines.  Take a look at the video below, and if you want to join us in helping them, follow the steps below.  Thank you!  We are thankful for you!!!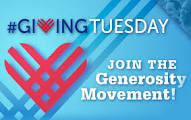 Check out this video from a current mission of the Oikos Sisters.  They reached out to a community suffering greatly after Super Typhoon Odette ravaged their area.  30 homes completely washed out and 150 homes greatly damaged in a villaged sandwiched between the ocean and a mountain.  This is the kind of work the Oikos Sisters do.
The Poor Household of God is a not-for-profit organization created by missionaries to the Philippines who met a small group of religious sisters who were giving their lives to help the poor people in the region they lived in 14 years ago!!  We are still helping the Oikos Sisters in their work to help the poor get themselves out of the painful cycle of poverty.
If you want to support the Oikos Sisters in their mission to help the poorest of the poor in Eastern Samar in the Philippines this Giving Tuesday, simply go to our donate page to make your contribution!  You can either donate online using PayPal or you can mail your donation to Mary Jane Trinkus in Glen Ellyn, IL.  See the details here.
                                   Together with the Oikos Sisters, we thank you                                                  for your interest in helping them help others!
Hand in hand to a better tomorrow…love knows no distance!!