To all of our faithful supporters and visitors to the Poor Household of God website:
In this difficult time of pandemic from CoVid19, we in the Oikos Mission are still working hard to keep going with the mission as we follow the health protocols set up by the local government. We've been able to give relief goods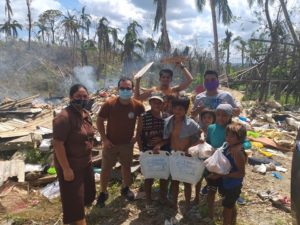 to families suffering from typhoons and from the effects of strict quarantines. As school is starting again, 100% distance learning, we are doing our best to help our scholars be successful even with poor internet signals and challenging modules to complete. We have set up pra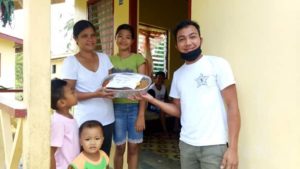 yer schedules in each of our mission homes for the end of this pandemic, for the healing of all the sick, the strengthening of all the front liners and for protection of our Oikos Family, our own families and all of our supportive benefactors.
We understand the strain the entire world is under now with CoVid19, which has made its way here to Borongan, Eastern Samar. From health scares to financial crises, the entire world is suffering. Please know that you and your families are in our prayers each day.   As the holidays approach in the United States and throughout the world, we know that the Poor Household of God may be doing some fundraising for our mission, and we are so very grateful for their efforts!!! However, if at this time, you would like to donate to us, but are unable to, we completely understand! Please keep us in your prayers!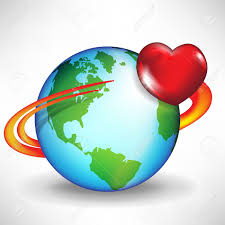 As we continue to reach out to the poorest of the poor and to be a light of encouragement and hope here in our homeland, we thank God for His Divine Providence in taking care of us and in providing for all of our needs. For those of you who have been inspired to give in the past, we thank God for you!! Please keep us in your mind and heart in the future!                                                                                                               Thank you and God bless you! To God be the Glory!!
With love and prayers,                                                                                                            The Oikos Sisters