We at the Poor Household of God are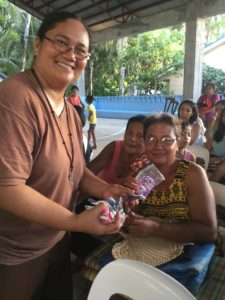 so sad that Sr. Clarissa was unable to come to the US this year to share her stories of the amazing work being done in the Oikos Mission with her sweet smile and passionate heart.  We know that so much is still needed there both in the mission and throughout their mission area, the province of Eastern Samar.
Just because Sr. Clarissa is unable to come here, doesn't mean we still can't send our love, prayers and blessings to them.  Every year in the Diocese of Joliet, IL, we have a silent auction fundraiser to support the Oikos Mission in the Philippines held at one of the parishes in our diocese.  However, because of CoVid19, we are unable to have the fundraiser as we have had it in past years.  But thanks to modern technology, we are able to have a VIRTUAL SILENT AUCTION!! Come join in the fun and feel free to share with family and friends. The more the merrier and what a wonderful way to help the Oikos Sisters continue to do God's work…
When is it:  Starting on Tuesday August 18, 2020 at 9am and ending the following Tuesday, August 25th at 10pm.
What is it:  An auction featuring many exciting and fun prizes, including a week in the Caymen Islands, a trip to South Haven, MI., fun and clever items to enjoy, a beautiful handmade nativity set, homemade cozy treasures, techy toys and so much more…
How do I access it:  Click on this link: www.aesbid.com/elp/poor20/
Instructions are there for the auction.  Check out all the cool prizes and bid on the one(s) that excite you!!  There are also options to make a donation to the Oikos Mission.
We hope you visit the site and enjoy the auction!  We are all excited about the event and can't wait to the thrilling end!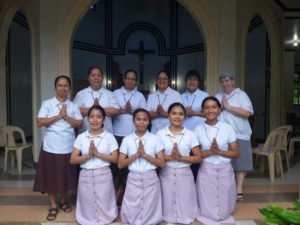 Thank you for your interest in helping the Oikos Ptochos Tou Theou Mission.  Please keep the Mission and all the Sisters in your prayers.  We appreciate you and your concern for the poorest of the poor in the Philippines!    God bless you!!!
To God be the Glory!!!