Even in the midst of the pandemic, the Oikos Sisters have been very busy!  Strict limitations make their work a little more complicated to do, but they are going ahead full force with catechesis for their volunteers, teaching new livelihood programs and helping the poor who come to them for medicine, food, and help with educational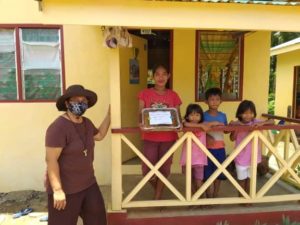 assistance and understanding the new educational guidelines set by the government.  All of this is done with social distancing, of course, and masks!
The  restrictions regarding travel make it hard for the Sisters to go at a moment's notice where the Spirit leads them, but they have been doing the work, taking the steps, following the protocols, and although it takes a bit more time to get to them, they are reaching out to the poor in Eastern Samar with the same determination and joy as ever!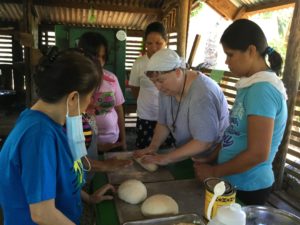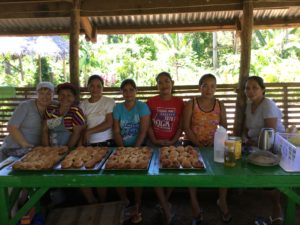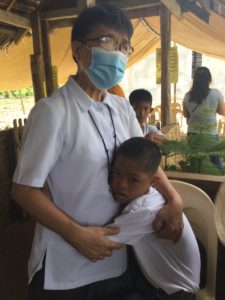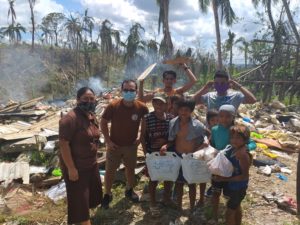 The Oikos Sisters send their most gracious thanks to all the members of the Poor Household of God, to anyone who makes a donation or who visits this site!  Because of the pandemic, Sister Clarissa and Sister Sarah have been unable to journey to the US for the yearly mission appeals.  That being the case, the Sisters are more excited than ever with the Poor Household of God, who is working overtime, learning new tricks on how to run a virtual silent auction!!
Every year during Sr. Clarissa's visit to the Diocese of Joliet, IL, there is a silent auction fundraiser that takes place and is full of fun, excitement, good food and lots of love.  With the exception of the good food, the Poor Household of God is really hoping to pull off this amazing, high tech labor of love!  And the Sisters are just as excited about it!  See for yourself:
We'll soon have a link to the auction so you can check out the cool offerings to bid on.    We are so, so excited about all the items we have so far, and there is still more to come.  So, stay tuned!!
One last bit of amazing news about the Oikos Sisters:  Their postulants have now progresssed in their formation and are now novices!!  In June, the four young women celebrated their novitiate, and it was quite a joyous occasion!!  Please keep these brave women in your prayers as they journey on in faith and hope in the Lord!!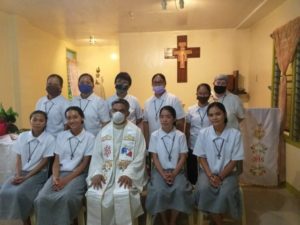 Know that you and your families are in the prayers of the Oikos Sisters!  Click on the links in the menu to see the amazing work the Oikos Sisters do.  As they said in the video, YOU are the reason they are able to do what they do.  Thank you for your donations and prayers for the Sisters.  You are awesome!