It's growing!  It's Growing!!  IT'S GROWING!!!  The Oikos Charity Village continues to grow and the dream of the Oikos Sisters continues to become a reality with each new day that passes.  Here, we'd like to share with you the new developments, and to express our heartfelt thanks for all the prayers and generous donations from the Poor Household of God Community.
On October 26th, the Oikos Community celebrated our first community mass in the Charity Village in our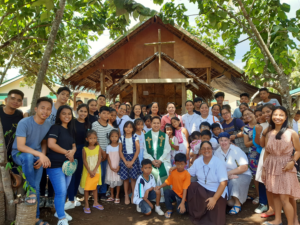 temporary chapel.  We gathered all of the residents of the village and celebrated our thanks to God, and to all those who have helped to make this village a reality!!  We will celebrate each month on the last Saturday together with mass and lunch…and next month, on the last Saturday, it will be the 61st birthday of our Elder Servant, Sister Mines!!  What a celebration that will be!!!
And soon… da ta ta da….. (drum roll, please…) we will be celebrating in our NEW St. Francis of Assisi CHAPEL!!!  Named after our patron saint in Oikos, this chapel is already being built!!  Thanks to a very generous donation from a family in the Poor Household of God Community, the chapel is now FULLY FUNDED!!  Take a look at the ongoing construction: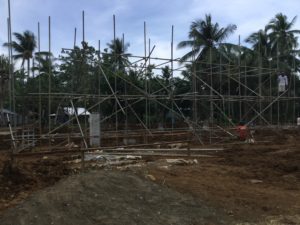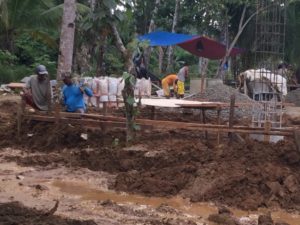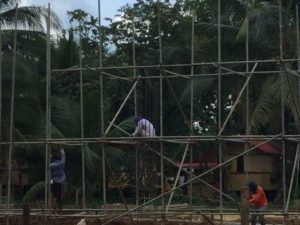 But while construction is ongoing, we still have our little chapel…                                                           not big enough for all of us to fit in,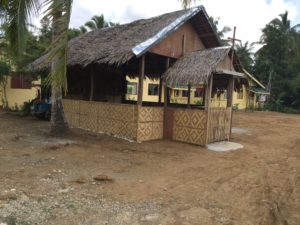 but definitely a sweet little chapel made with love!!!
In other Charity Village news, the community gardens just keep growing!!!  Every day work is being done in our green house and in the outside gardens, and on Tuesdays the Oikos Sisters have their day in the sun (or rain as it's the rainy season now!) working in the gardens, along with our postulants!!  What fun it is to get down and dirty in the mud, and so, so exciting to see the fruit of our work!!  Here's some pictures…
Inside our greenhouse, we have lettuce, basil, squash, cucumbers, spinach and tomatoes!!!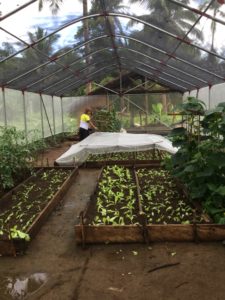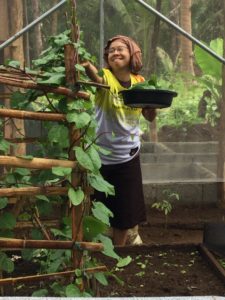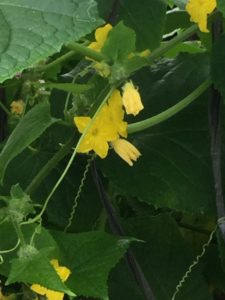 And outside, we are growing eggplant, okra, all kinds of native greens, squash, sweet potatoes, and many, many kinds of fruits!!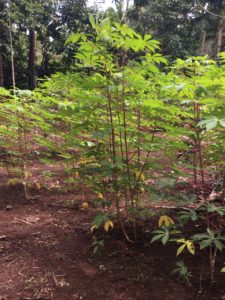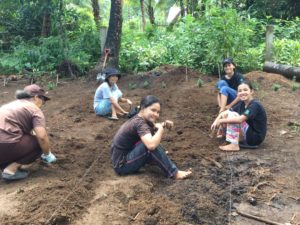 We are so, so excited about all the growth in the Charity Village… the vegetation, the chapel and the sense of neighborly love being built among the residents there.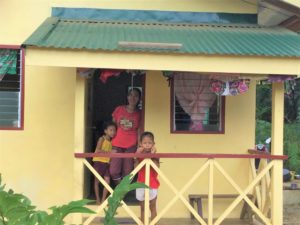 We are indeed quite blessed!!  Each member of the Poor Household of God Community is a blessing to us as well!!  Please know that with each nail driven into our buildings, with each seed planted in the ground and with each smile each and every day, you and your families are thought of and prayed for!!  Thank you, dear extended family of the Oikos Community!!                                 We love and thank you!!