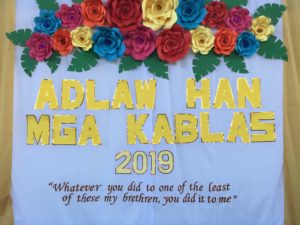 In 2016, the Year of Mercy, Pope Francis renewed his concern and advocacy for the world's poor.  One fruit of his mission for the poor was first recognized in November 2017, World Day of the Poor.  It is a day for those of us who have been truly blessed by the Lord to reach out to the world's poor in prayer and in action, and is now celebrated annually.
In May of 2017, the Oikos Sisters had the great blessing of being able to travel to South Korea, to attend an immersion retreat in a charismatic community called Kkottongnae.  One of the activities we participated in was a day of celebration for the poor.  Over 1,000 of Seoul's poor and those of the surrounding areas were bussed into the Kkottongnae Campus to have a day wherein they were the VIP's.  They danced, sang songs, ate lots of food and had an amazing time!!
Upon hearing of Pope Francis' call to honor the poor for a day, the Oikos Sisters garnered inspiration from the Kkottongnae Community and had our own day of celebration for the poor in October 2017, just before the celebration of our patron Saint, Saint Francis of Assisi.  This year, on October 5, 2019, Oikos celebrated our third annual Adlaw Han Mga Kablas, A Day For The Poor!!  Over 1,050 of Borongan's poorest of the poor came and were given the royal treatment all day, beginning with breakfast and great, big, welcoming smiles from our volunteers and continuing throughout the day.  Here's a few pictures of our celebration:
Our VIP's were greeted by our Elder Servant in Oikos, Sister Mines, and also by our happy volunteers!  They were served bread and coffee…Pandesal is the most favored breakfast bread in Borongan!!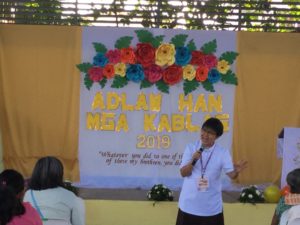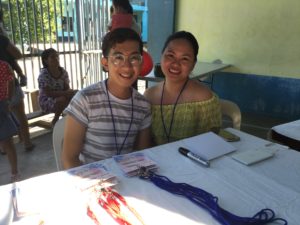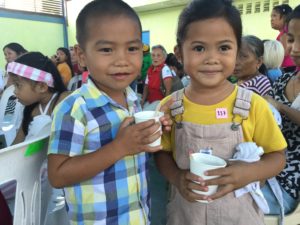 We were so, so energized and filled with joy ourselves when we saw the happiness of our guests!!       THE JOY OF THE LORD IS MY STRENGTH!!   Pass it on!!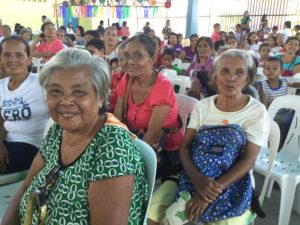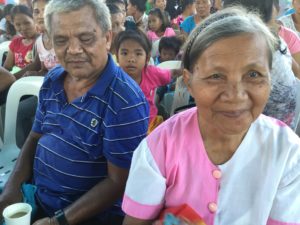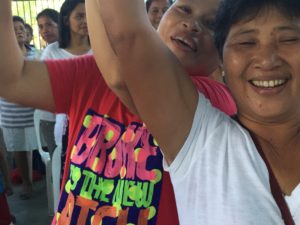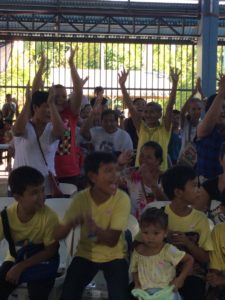 Were the Oikos Sisters worried about having enough food for over 1,000 people???  No indeed!!  Trust in the Lord… Ask and you shall receive… Oh, boy…did we ever receive!!  Overflowing with blessings!!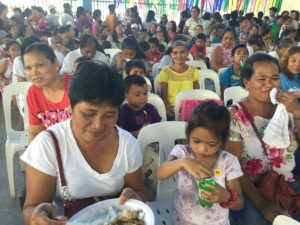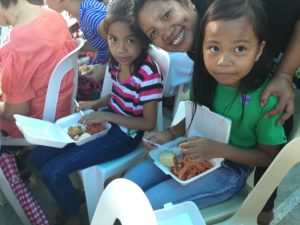 And then the dancing… From the Cha-cha to traditional cultural dances and movin' and groovin', we all had a blast!!!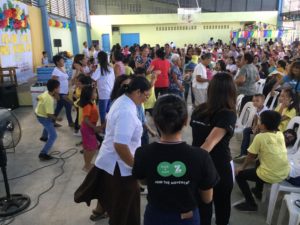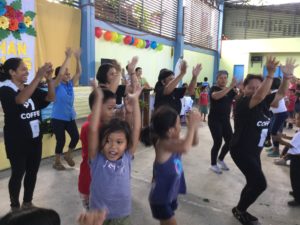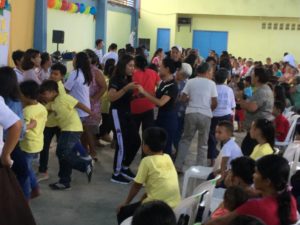 We were so blessed by the presence of His Most Reverend Bishop Crispin Varquez, who celebrated Holy Mass for us, and by the priests who co-celebrated with him.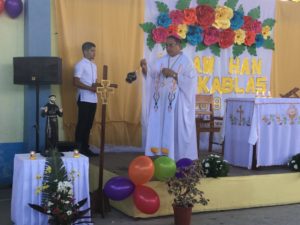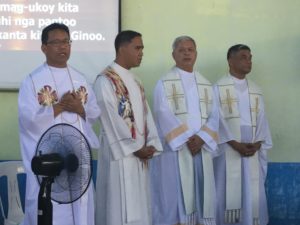 How do 5 Sisters, 1 novice and 5 postulants pull this off, you may ask???  Many, many volunteers!!  Special thanks to all our helpers!!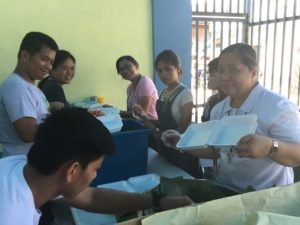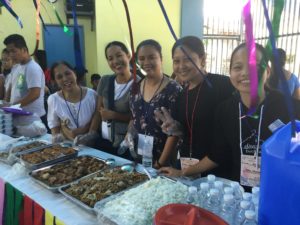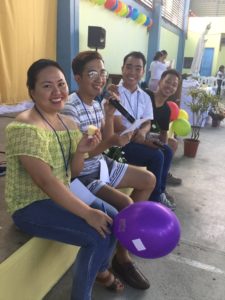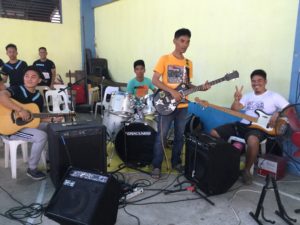 We cerainly would be remiss if we didn't thank our Poor Household of God Community, for you are a big part of all we do here!!  You have helped us to realize the dreams that the Holy Spirit plants in our hearts, and for that, you have our undying gratitude and our most sincere prayers each and every day.
What a huge success our Third Annual Adlaw Han Mga Kablas was!!  We were so revved up, we already have begun planning next year's event!!  Thanks be to God, and thanks be to our generous supporters!
Please continue praying for us!!  God bless!!