In June, a new school year began for most of the students in the Philippines.  Here in Borongan, Eastern Samar, the kids are excited and nervous about the coming year!  That is universal throughout the world for most kids.  What isn't universal is that the families here cannot afford most of the school supplies needed for their children. The teachers here do not ask for a lot.  Notebooks for every subject, pens or pencils depending on the grade and handwriting pads.  But for families that work each day just to put food on the table, it comes down to feed my child or give her a notebook.  Which would you choose for your child?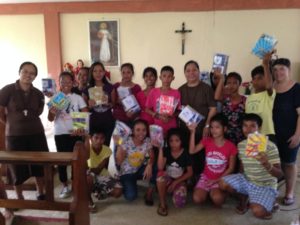 The Oikos Sisters strive to meet the needs of the neediest, that includes school supplies!  During the last  few weeks of May, we went to several barrios handing out school supplies to the kids.  Many families have been coming to our mission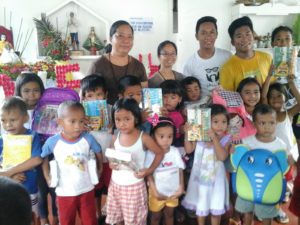 house in the city to ask for supplies as well.  Thanks to the Poor Household of God, this year, we were able to give over 600 children school supplies, some of which included new school bags, shoes and uniforms, depending on the need.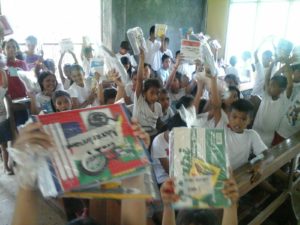 Not only that, but through the generosity of our sponsors and various donations made throughout the year, the Oikos Sisters aid over 200 children, giving them allowances for travel fees for school and money for school projects.
You can see how excited the kids are to receive the supplies and begin their new school year!!  Thank you to all the donors of The Poor Household of God for putting these smiles on our kids faces!!
To become a donor, please check out our donate page!!
Please pray for our little ones, and the big ones too, that they have a successful school year.  Thank you!!
To God be the Glory!!!